​

Black Jack's Metal Detectors
Mining Equipment, Low Pressure Dive, & Rock Shop!
www.BlackJacksMetalDetectors.com​
Your place for Metal Detecting & Mining Equipment
-----------------------------------------------------------------------------

.
​​​
101 Park Ave N,
Renton, WA. 98057
Store # 425-430-0290
Direct # 253-961-3095
AUGUST HOURS!
Tuesday ............. 11am-6pm
Wednesday ....... 11am-6pm
Thursday ........... 11am-6pm
Friday ................ 11pm-6pm
Saturday & Sunday
By appointment Only!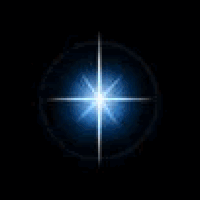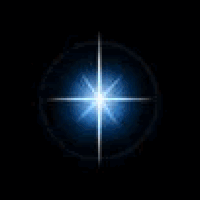 Location: Wilkeson Elementary School
640 Railroad Ave
Wilkeson WA. 98396
​
​ For more Location Info Click Here
​
Directions and a Map: CLICK HERE
​​
IMPORTANT NOTICE: We'll be hiding prizes on the morning of the event so please don't arrive before 11:30 am.
​
There is a $25.00 FEE per Detector/Person participating in the treasure hunt on the day of the hunt.
​
The Kids (13 and Under) treasure will be between 1:00pm - 2:00pm
No charge, Kids are FREE.
​​
Over 250 Targets:
~ Wheat Cents
​~ Buffalo Nickels
~ Nickels
~ 30 Foreign Coins
~ 100 Indian Head Cents
~ 50 Mercury Dimes (Silver)
Coins Donated By:
Date: June 9th 2013 Time: 12 - 4:00PM
(Don't Show up Before 11:30am)
Left Over Prizes from Last Hunt.
THREE Gift Certificates Includes:
Free Regular Sub, Chips & 22oz. Drink.​
One $10 and One $30
Gift Certificates!
Over $200 in Promotional items!
Two $10 Gift Certificates!
Special thanks to the Manager for donating the gift cards!
Free Lube oil & Filter
Free Tire Rotation
Free Vehicle Inspection
Specil thanks to Bob Sealey for for donating​
this great prize. (South Hill Location Only)
Ten FREE Roller Skating Passes!
Special Thanks to John Gustafson for donating​ the following skating passes. These will be apart of the kids treasure hunt.
Value: $100.00
Kids Treasure Hunt Sponsors!
​Pre Register/Pay for this event and save $5.00
(Click on Image Below)
Dirt Cup Gift Certificates.
$85 Dollars in Pig Bucks!!
Special Thanks to Manager Scott Bowers for the donations to our Treasure Hunt.
This Gift​
Certificate
​is a $65.00
Value.
Click on the facebook logo
below this box and sign up
to receive extra hints about our Buried treasure not given on the maps for Sundays event.